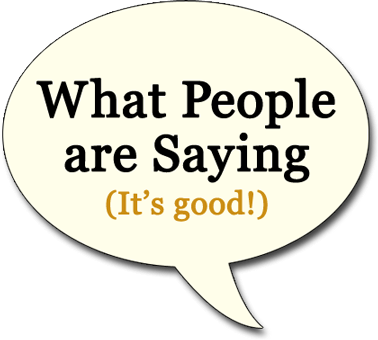 "Dr. Cartwright is an engaging and informative speaker. Her diverse knowledge and incorporation of real-life stories make her talks interesting and practical. She bridges science and clinical practice flawlessly."
Beverly, RN, Atlanta GA
"Martina's spectrum of nutrition knowledge and up to date information help me as a coach pf young athletes. Never heard of Achievement by Proxy until Dr. Martina. Wow! Does that explain a lot about some of the parents I deal with."
Jim, Coach, Phoenix AZ
"Dr. Cartwright's advice on nutrition has helped my dancers achieve a new level of performance!"
Angie, Scottsdale AZ
"I've been struggling with eating right on the road. Martina's practical tips from her experience as a road warrior herself, coupled with her dietitian background gave me the ideas I needed to follow healthy habits while traveling for business."
Jennifer, Los Angeles, CA
"Professor Cartwright's knowledge of critical care nutrition and it's application to our patients has caused us to change our in-hospital and discharge practices. An entertaining and engaging speaker, her case studies reflected patients we see every day.
Debbie, Greensboro, NC
"We totally LOVE her!."
Carly, student, Scottsdale Community College, AZ
"Dr. Cartwright enjoys what she does which is to educate and inform using strong scientific principles as her basis. I feel confident about the accuracy of the nutrition information she provides."
Martin, Denver, CO